Set in the 18th Century Kenneth MacMillan's 'Manon' a love story taken from the 18th-century French novel by Abbé Prévost, which has already been adopted by Massenet and Puccini.
Set in Paris tells the story of Manon played Alina Cojocarut and Des Grieux played by Joseph Caley. Who they fall deeply in love, however circumstances change their path and Manon's brother Lescaut offers his sister out to the highest bidder; Monsieur G.M takes her as his mistress played by James Streeter. However, Des Grieux can't let Manon go, his love for her is deep and poetic and he chases after her like a lost puppy in order to be rekindled with his soul-mate.
With the Lescauts' encouragement, Des Grieux cheats at cards in an attempt to win Monsieur G.M.'s fortune. They are caught. Manon is arrested as a prostitute and deported to New Orleans, followed by Des Grieux. How does it end? Do they live happily ever after, you must go and see! Murder and a tragic future awaits them, will Des Grieux get the love of his life back?
This effortlessly beautiful ballet is poetic and heartwarming. Manon is beautiful and gracious and her solo performances in act one are breathtaking. You really in your heart, do believe that Manon and Des Grieux have really found love and the couples routines in the first half make it look effortless with Manon, thrown in the air like a doll.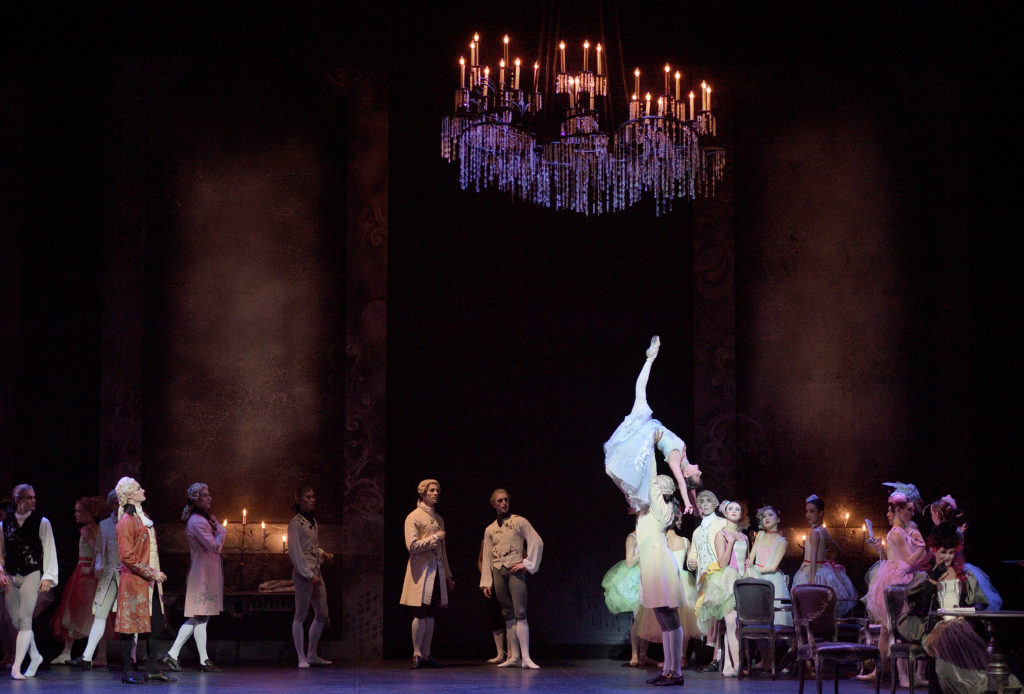 Credit: Laurent Liotardo
Act two – brings an array of colour in the form of a ball at Monsieur G.M's palace. Balarenas fill the stage with colour and beauty and it really is a joy to watch. Forgetting how relaxing it is to watch the ballet especially a production with breathtaking dancing and beautiful choreography by Kenneth MacMillan. MacMillan's spectacular ensemble scenes for the whole Company create vivid, complex portraits of the distinct societies of Paris and New Orleans. But it is Manon and Des Grieux's impassioned pas de deux – recalling the intensity of MacMillan's earlier Romeo and Juliet – that drive this tragic story, and make Manon one of MacMillan's most powerful dramas.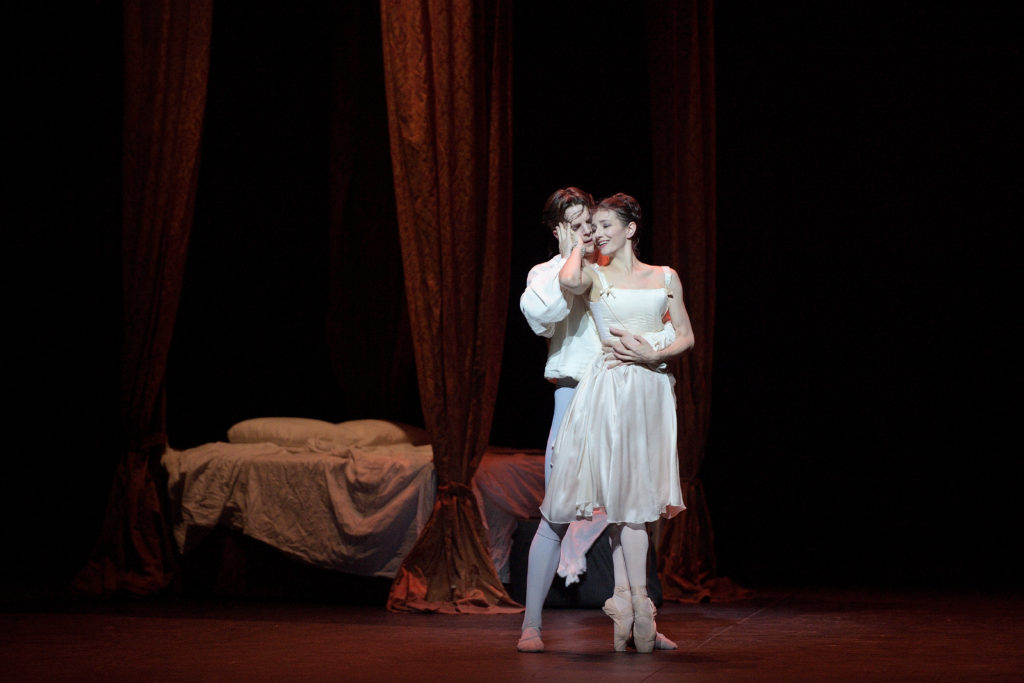 Credit: Laurent Liotardo
Manon has only been on tour out of London twice in 30 years and the second time in Manchester. Last night on the opening night the theatre was packed with queues outside. After watching this stunning ballet it's easy to see why. Together with the perfectly timed music by Jules Massenet and Martin Yates and his orchestra, this really is a stunning production. A production that must be added to anyone's bucket list who has a deep appreciated for the arts.
Other highlights for me where Lescauts played by Jeffrey Ciriot who has the ability to play a drunken ballet dancer in the second half is incredible; skillful yet with a humorous element at the same time. The entire scene in the second half where Lescaut's is at Monsieur G.M palace dancing around is quite funny. With the mistresses/ballerina's dancing in a drunken state too. Humour which I never would have expected from the ballet before. Usually, they are quite serious.
The ability to take the audience through every emotion anguish, fear, murder, tragedy, beauty, romance and love is what makes the production a 5-star performance for me.
This is a definite must see. Hurry through its only on till this Saturday 20th October 2018.
Tickets: here
Its only on till Saturday 27th October 2018, so be quick!
Review by Amy Parkinson