Last night Auntie Dawn and I attended the star-studded press night at the Palace Theatre in Manchester. Stars from the stage and screen were there with balloons, cupcakes and lovely little magnet gifts.
Based on the classic Roald Dahl children's book 'Matilda' from 1988. Matilda the musical first started its tour journey in 2010 in Stratford on Avon staged by the Royal Shakespeare Company. Since 2012 it has received seven Olivier Awards, including Best New Musical—at the time, the most such awards ever won by a single show.
If you didn't know the plotline this is the story of a sweet bright little girl named Matilda played by Sophia Ally, who is a child of wondrous intelligence. But unfortunately, she is different from the rest of her family. Ignored at home all the time, Matilda escapes into a world of reading, exercising her mind so much she develops telekinetic powers. Good thing, too: sent off to a school headed by a cruel hulking monster, principal Agatha Trunchbull played by Craige Els. Matilda needs all the help she can get. Amid Crunchem's darkness, Matilda finds a single light in warm-hearted Miss Honey played Carly Thoms the first-grade teacher who recognises the girl's remarkable skills–including a very special talent that allows the spirited girl to turn the tables on the wicked grown-ups in her world.
I couldn't wait to wait to watch it, we took our seats with great expectations. The curtain opened to an amazing set with words games from the book around the stage written on children's counting blocks, we sat in amazement picking out different words in the stage from the book. The cast burst onto the stage with their opening song 'Miracle' the children singing and dancing on stage really set the mood for a wonderful show from start to finish. Tim Minchin's clever lyrics and music gave the show an extra kick and perfect for a fast-paced musical like this.
Actress Sophie Ally perfectly cast for the role of Matilda a very confident young lady with a remarkable career ahead of her. With long monologues, singing and dancing scenes, she was perfect!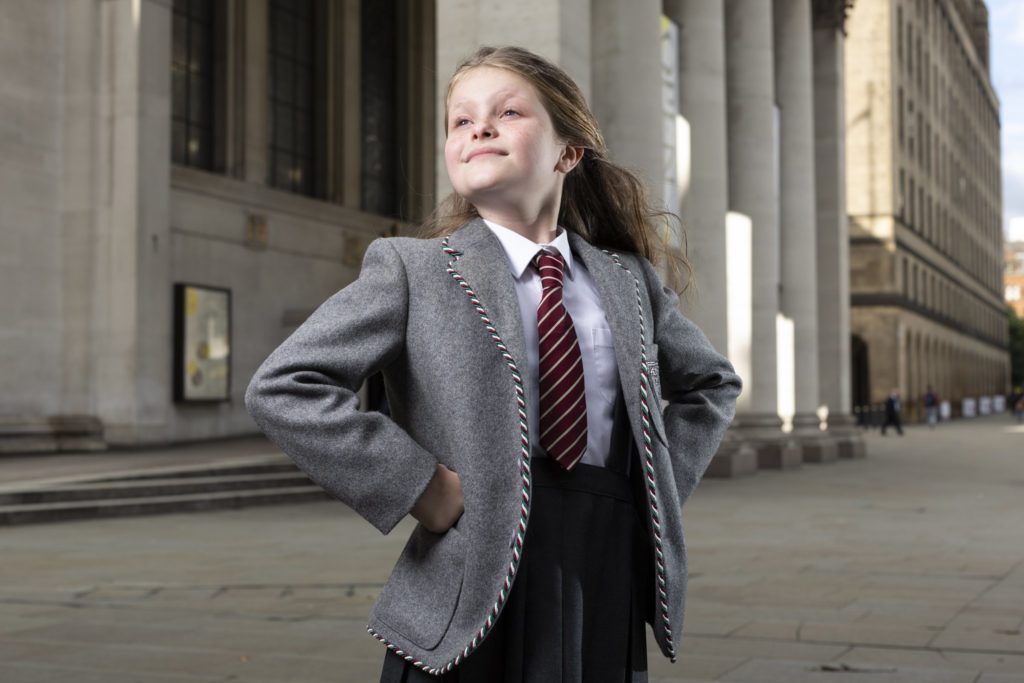 One of my favourite parts of the musical were the scenes with Miss Trunchball played by the genius of Craige Els. His physical appearance was hilarious. Reminded you of an old stern teacher from a grammar school. The comedic timing was amazing. Embodying the most terrifying of villains and also one of the funniest characters I have ever witnessed; whether it be the little remarks he made in his singing or the loud magic tricks; throwing one of the children in the air by her pigtails his timing was witty and sensational to watch, Well done Craige!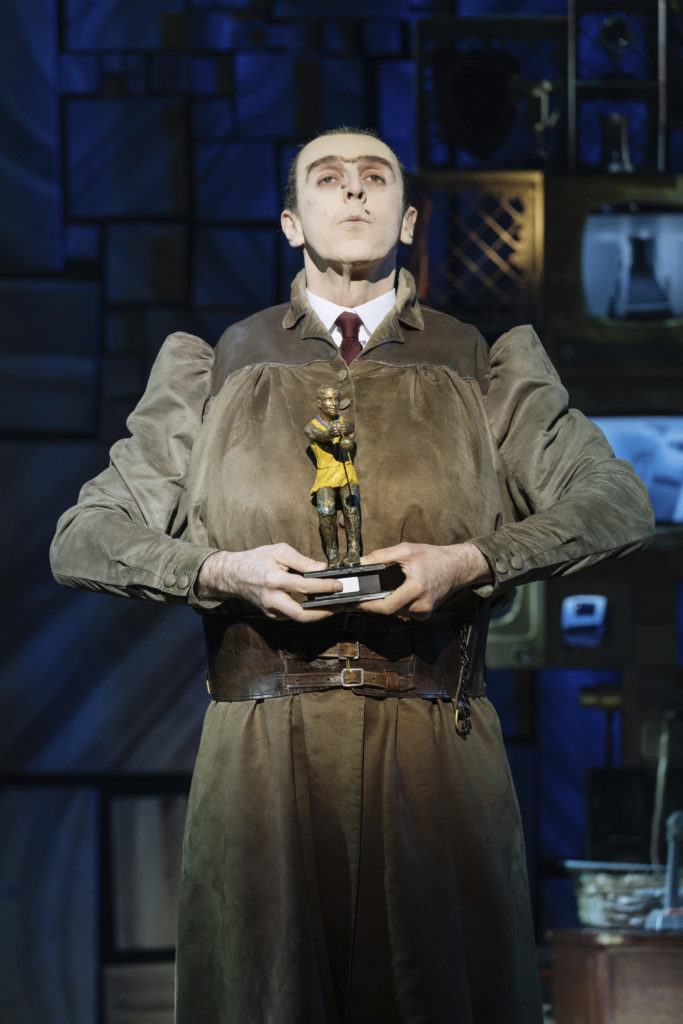 Credit: Manuel Harlan
Matilda's parents to were excellently portrayed by Royal Dahl himself as selfish, self-centred and uncompassionate played by Sebastien Torkia and Rebecca Thornhill. Fit Royal Dahl's description perfectly and were both hilarious!
I must mention the library assistant to Mrs Phelps played by Michelle Chantelle Hopewell her loving charm and compassion for Matilda was heartwarming and together with her and Miss Honey played by Carly Thoms gave Matilda the loved she deserved.
The scene 'Revolting Children' was one of my favourites with some of the best choreography I have ever seen. Together with some amazing set design by Rob Howell the show worked perfectly and was a joy to watch!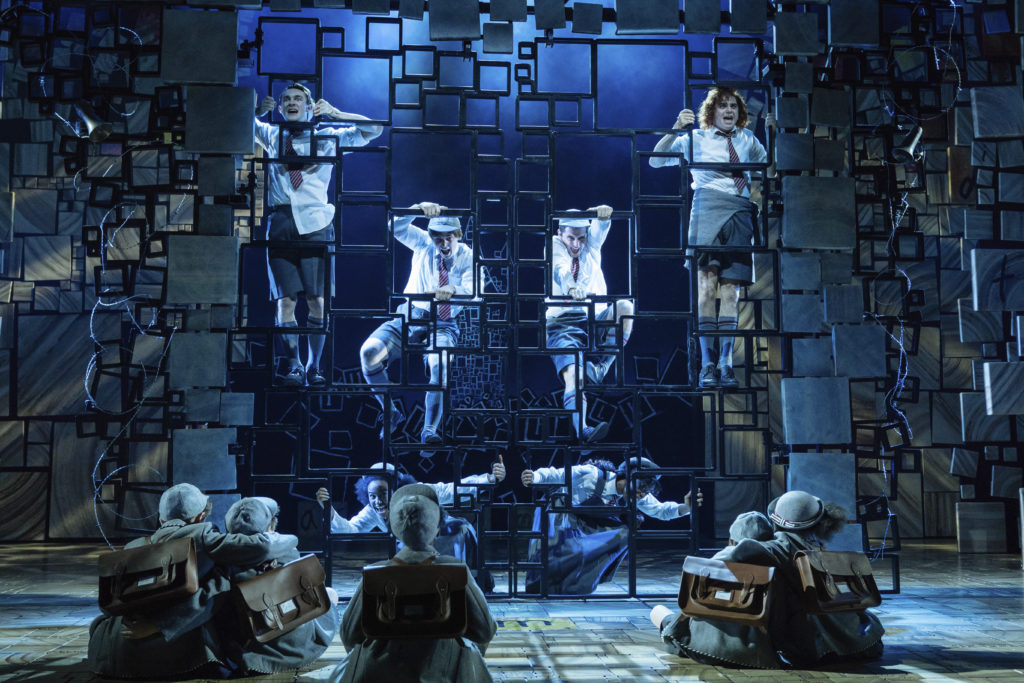 Credit: Manuel Harlan
This production is suitable for both children and parents. If you have little ones you must take them to see this! Its heartwarming, witty, clever and full of compassion. The show emulates standing up for yourself and being who you want to be and sends a great message to children. Together with Dennis Kelly's sharp and witty words, Tim Minchin's music and lyrics and an extremely talented cast and creative it was easy to award Matilda 5 stars Congratulations.
Well done Maggots ha!!
Get your tickets now this will sell out: here
It's on in Manchester till Saturday 24th November 2018
Also, thank you to Alison and her team at ATG for a wonderful press night!
P.S I loved the 'Telly' song too!