Don't be fooled by this youthful cast and expect an upbeat show; there's dark turns aplenty in this sinister musical. But for all its doom and gloom, this is a Heathers that feels closer to being age-accurate, even with its far-fetched storylines.
Based on the 1980s film starring Winona Ryder, Heathers follows Veronica Sawyer, a reserved teen that's thrust into the spotlight when joining the 'Heathers' clique. Her relationships change when she falls in love with J.D., ultimately causing her to have a personal check-in and assess how her life has turned so quickly.
Honestly I didn't know what to expect from Heathers last night. Kieran and I attended the opening night of the show, the show had been incredibly successful run in the West-End. The posters for the musical are bright and cheery and for me I was expecting some kind of Hairspray/ Dolly Patrons 9-5 something happy go lucky like that. HELL was I wrong! Ha ha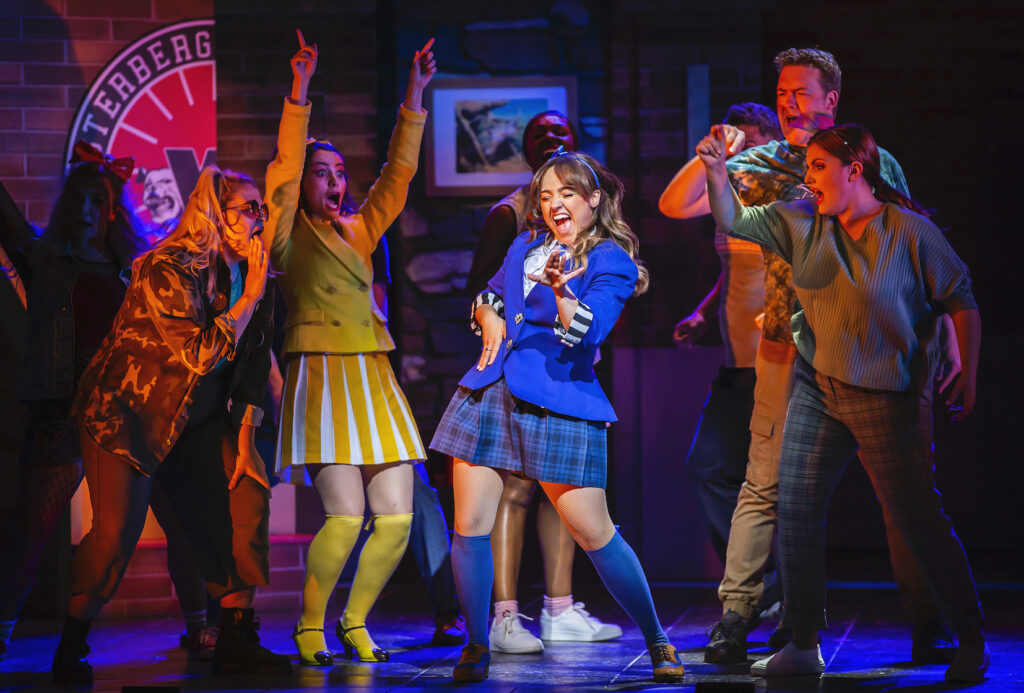 Set in 1989 tells the story of Veronica a young 17 year old girl struggling through high school. A beautiful teenage misfit who hustles her way into the most powerful and ruthless clique at Westerberg High: the Heathers. But before she can get comfortable atop the high school food chain, Veronica falls in love with the dangerously sexy new kid J.D. When Heather Chandler played by Rebecca Wickes, the Almighty, kicks her out of the group, Veronica decides to bite the bullet and kiss Heather's aerobicized ass…but J.D. has another plan for that bullet.
Brought to you by the award-winning creative team of Kevin Murphy (Reefer Madness, "Desperate Housewives"), Laurence O'Keefe (Bat Boy, Legally Blonde) and Andy Fickman (Reefer Madness, She's the Man). Heathers The Musical is a hilarious, heartfelt, and homicidal new show based on the greatest teen comedy of all time. With its moving love story, laugh-out-loud comedy, and unflinching look at the joys and anguish of high school. The humour definitely reminds me of Book of Mormon ( Trey Parker, Matt Stone and Robert Lopez) humour that touches on very sensitive subjects and makes a mockery out of them on such subjects as Such as suicides, Alcohol, Drugs, Intense Adult Themes, Gun Shots, and Strong Language not for the faint hearted.
Rebecca Wickes who plays Veronica has a strong powerful voice and can easily hit the high notes in songs like 'Beautiful, Our love is god and Severteen' her facial expression really make me laugh out loud and the slow motion scenes she dies with the other characters are hilarious.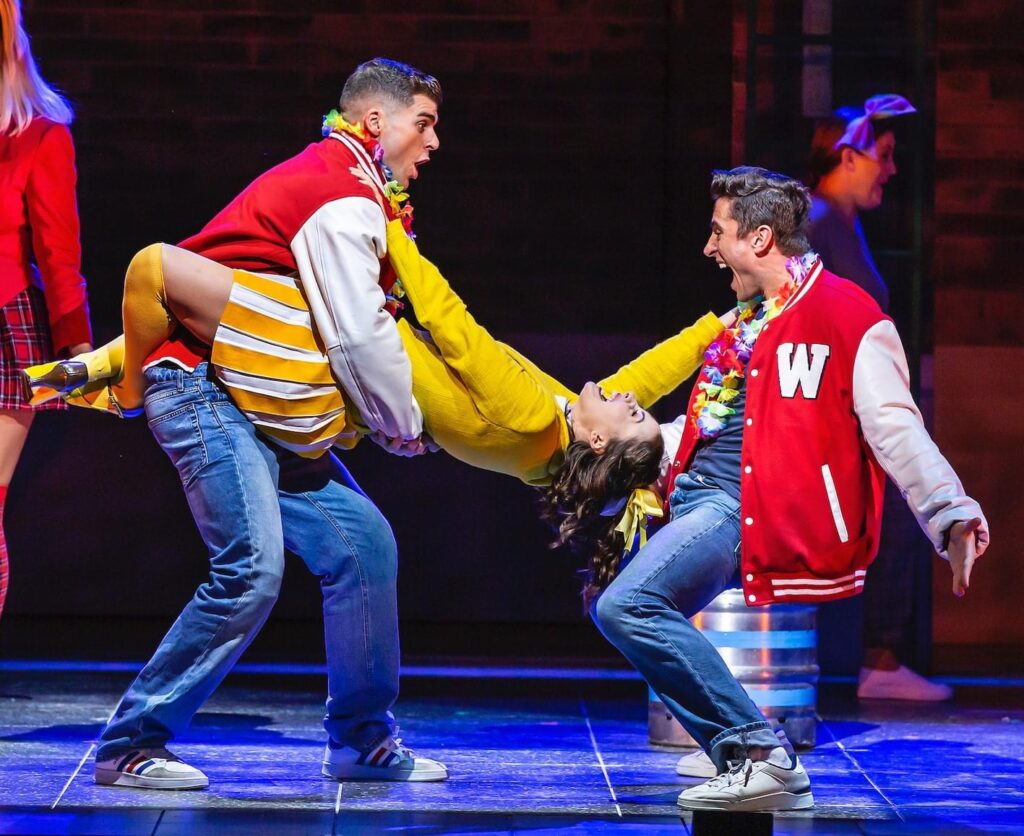 Other stand out characters for me are Heather Chandler played by Maddison firth an extremely funny, bold and strong character. Plays the bully of the story and coming back as a ghost to haunt Veronica as her conscience very funny, witty and cleaver in parts.
Kurt's Dad played by Andy Brady and Rams Dad played by Kurt Kansley these two are absolute comedy geniuses! 'My dead gay son' very dark but funny.
This production is clever, daring, and just as damaged as its characters. It's a little irresistible surreal and savage. A definite watch if you like dark comedy and want something out of the norm. This no doubt will be a cult classic in the future.
You must go and see this! Get your tickets now: HERE
Showing at the beautiful Palace Theatre on Oxford Road from now till Saturday 9th October 2021