Hedda Gabler is a tale of betrayal, jealously, Loneliness and satisfaction. It's a story of people who are linked by friendship / marriage and are entwined in an affair. This affair involves the main character 'Hedda Gabler' – a woman who is deeply unhappy and thus causes chaos for those closest to her, eventually resulting in her own destruction. It's difficult to understand whether the character has deep mental health problems; due to her extreme behaviour in satisfying her husband who she barely even likes. She gets married simply because she feels 'old' and so thought it was time to settle down – combined with the pressure of expectations around her, it is clear that she marries for the title and not because she is in love.
Being trapped in a loveless marriage, guides her to the path of destruction; this destruction costs more than she bargains for and affects everyone around her.  For me; karma plays a big part in this play – proving that every action has a consequence. Performances like this are not usually my cup of tea: Characters showed up randomly in different scenes without making an entrance; pieces of the set were brought on stage in the second half without justification so it was unclear as to the reason for why they should be there; the windows were boarded up and again, it wasn't clear why this happened. However, despite the (many) confusing and unclear aspects; the play had a good plot line and character development. By the end of the show the characters' thoughts and feelings were obvious.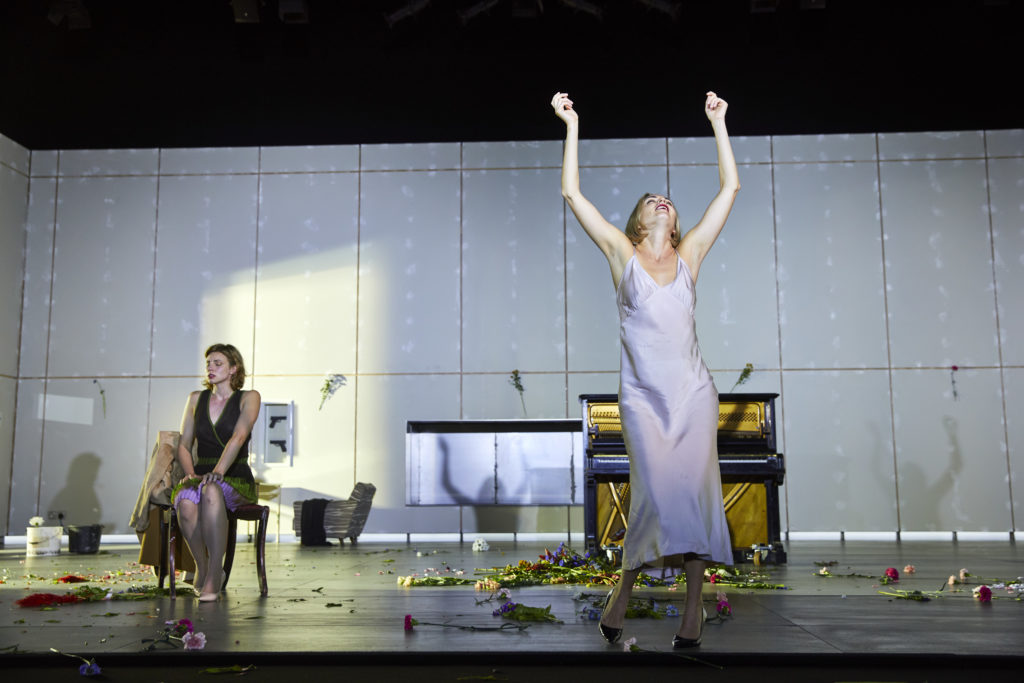 Photo: BrinkhoffMögenburg
The play, for me, had a particularly interesting view on relationships. I could relate heavily to some of the situations and in some cases it was as if I was witnessing scenes from my own personal life. I have people who are close to me that are stuck in relationships and marriages; who, though they are clearly unhappy, they don't have the courage to do something about it as they feel they have too much on the line. Hedda Gabler does decide to take action within this play, but not in the way one would expect. The decisions she makes ultimately result in grave consequences on her family and friends, though being burdened with the guilt of her actions causes a surprising and remarkable twist.
I came away from the play thinking about the relationships of those around me and I questioned myself on what I would have done in Hedda's shoes, their shoes. Hedda's character; played by Lizzy Watts, clearly isn't well and she isn't a particularly likeable character. She is very high maintenance and demanding as a person, who clearly has power over the other characters in the play due to her ability to persuade them into her way of thinking.
My favourite scenes were between Hedda (Lizzy Watts) and Brack (Adam West). They had great on-screen chemistry and there was an alluring mystery as to what his true feelings for her actually were. I think he loved her; however their relationship takes a bitter turn for the worst.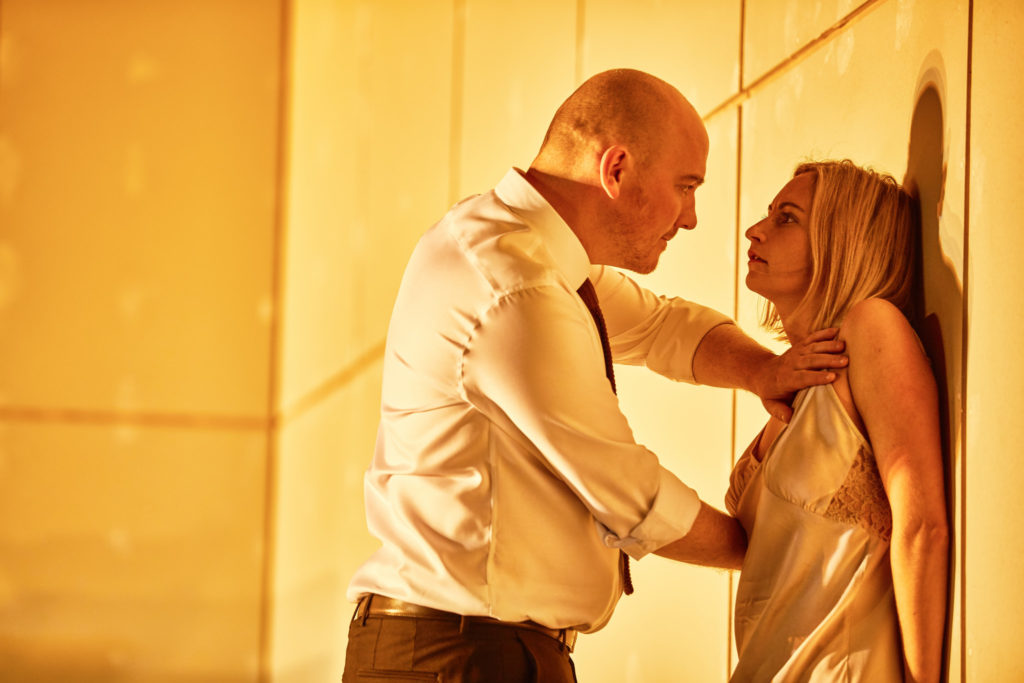 Photo: BrinkhoffMögenburg
Written by the acclaimed Henrik Ibsen who was considered the 'father of realism' in the 19th Century; this production definitely compels you to think about your own life. The new version of Hedda Gabler by Patrick Marber is worth watching however I must warn you: It is not for the faint hearted.
Tickets start at £12.50 – £31.50 depending on the time and date you choose. The production is on in Salford until Saturday 4th November 2017. Book tickets here – https://www.thelowry.com/events/hedda-gabler