Its less than a week to go till the biggest musical of the year comes opens in Manchester on the 20th February 2020. Back to the Future the Musical originally wrote by Robert Zemeckis and Bob Gale. Over 35 years later the triple movie franchise has been seen all over the world and has one of the most iconic and beautiful scores ever written for a movie by Alan Silverstri!
2020 Back to the Future in BACK! In a musical format with the original writer Bob Gale and Glen Ballard (Glen who has written for Michael Jackson, Alanis Morrisette, Annie Lennox and the Goo Goo Dolls the list is endless) Alan and Glen have teamed up and have written sixteen new tracks for Back to the Future the Musical. Which with Eight time Grammy winners Alan and Glen have achieved this musical will be unstoppable!
This week we attended an exclusive press junket at the Ivy Restaurant in Manchester to interview and the cast and creative behind the production. To be in a room with people like that was absolutely amazing, and a key moment in my life I will never forget.
On the panel today were:-
Cast:-
Aidan Cutler – Biff Tanner
Cedric Neal – playing Goldie
Rosanna Hyland – Lorraine Baines
Hugh Coles – George McFly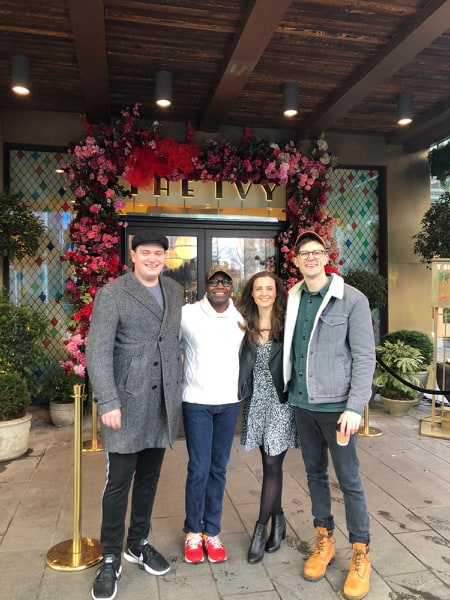 Creatives:-
Colin Ingram – Executive Producer
Glen Ballard – Music Writer
Bob Gale – Writer
Alan Silverstri – Music Composer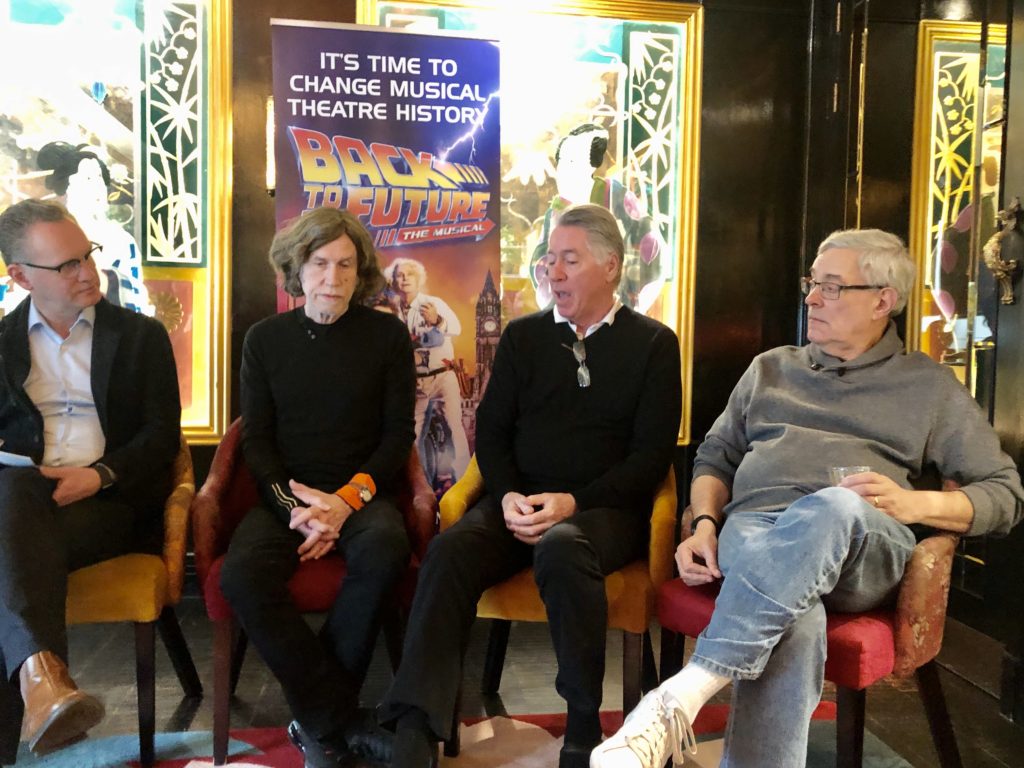 It was nice to hear the cast talk about the appreciation for the movies in front of Bob and how they are really excited about their new roles in the Back to the Future musical. Hugh spoke about he felt his character who was very relatable to him when he was younger how not having much confidence with girls.
Aidan spoke about how his character and Cedric will be actually singing in the musical which didn't happen in the original films. Aidan said how he was particularly excited about one of Cedrics song as he said it was quite an emotional one and how he enjoyed watching some of the rehearsals with his fellow cast mates.
Colin led the panel and spoke to each person about their thoughts on the musical. Himself highlighted that he was proud that it could open in Manchester, just had they had first opened Ghost the musical. For me a real privilege that this musical can open in Manchester first, there is no doubt in my mind with a cast and creative as experienced as this it will be on tour for the next twenty years and more.
So what can we expect from this new musical ?
Check out my interview with Alan Silverstri and Glen Ballard:-
As well as the sixteen new tracks which have been written for the musical expect to hear the classic from the films including The Power of Love, Johnny B Goode, Earth Angel and Back in Time. Call your cousin! When this baby hits 88mph, you're gonna see some serious… entertainment.
Strap yourself in for a thrilling musical adventure directed by Tony Award-winning John Rando alongside the multi Tony and Olivier Award-winning design team of Tim Hatley (design), Hugh Vanstone and Tim Lutkin (lighting) and Finn Ross (video) with choreography by Chris Bailey and illusions by Chris Fisher.
The world premiere opens for Back to the Future Musical on 20th February 2020 for a twelve week run at the Opera House in Manchester.
Tickets are limited and we suggest you secure yours fast at a rate of 88mph.#
Thank you to ATG for the invite to the press panel.
Tickets: HERE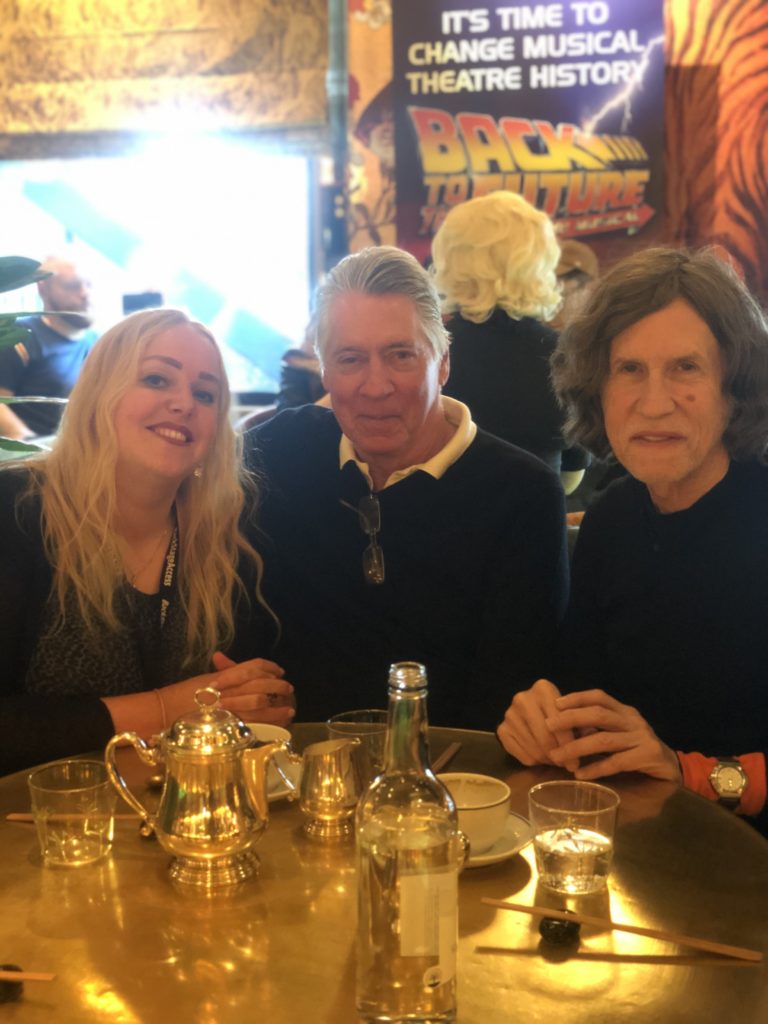 The panel included