When you think of the 'Back to the Future' movies you think 1980's retro, cool soundtrack, amazing cast and an awesome storyline. Growing up as an 80's kid films like the Back to the Future movies were way beyond there time. Winning award after award no wonder when you look at the original production team – Steven Speilberg (Executive Producer ) Bob Gale (Writer and Producer) Robert Zemeckis (Director) and Oscar-winning Alan Silvestri as a composer. The production cost $19 million to make and made $389 million at the box office the highest grossing film of 1985 wow!
Well, this year its the 35th anniversary since the first film was released back in 1985. Starring Michael J Fox and Christopher Lloyd and the original writer Bob Gale and composer Alan Silvestri.
There is something about Back to the Future apart from having one of the best scores in history. There brings innocence to the movie. Marty McFly (Michael J Fox) falls in love for the first time, travels in a time machine (the coolest DeLorean time machine ever) and meets Doc Brown ( Christopher Lloyd) who has the greatest enthusiasm for time travel all for the first time. These characters have a special relationship and together with the writing of Robert Zemeckis and Bob Gale you really love these characters all the way through the movies. Plus the cool strapline which came out of the movies 'Where we're going, we don't need roads' requoted by president Ronald Regan years later in his 1986 state of union address! Wow!
Now 35 years later Back to the Future is BACK! In musical form. Originally intended to make a debut in 2015 in London, however, the production was delayed. Next February it will be making its world premiere in debut in Manchester at the Opera House and guess what I couldn't be prouder with the lovely team at Ambassador Theatre Group!
Actually quite emotional about it. With the original crew behind it, Zemeckis ( Director & writer) and Gale (writer) reunited to write the play, while Silvestri and Glen Ballard provide music. Never ever have I ever wanted to a date to come sooner. So set your clocks to Feb 20th 2020 you heard it here first!! (ok maybe not first) LOL
The lead confirmed as Olly Dodson as Marty McFly!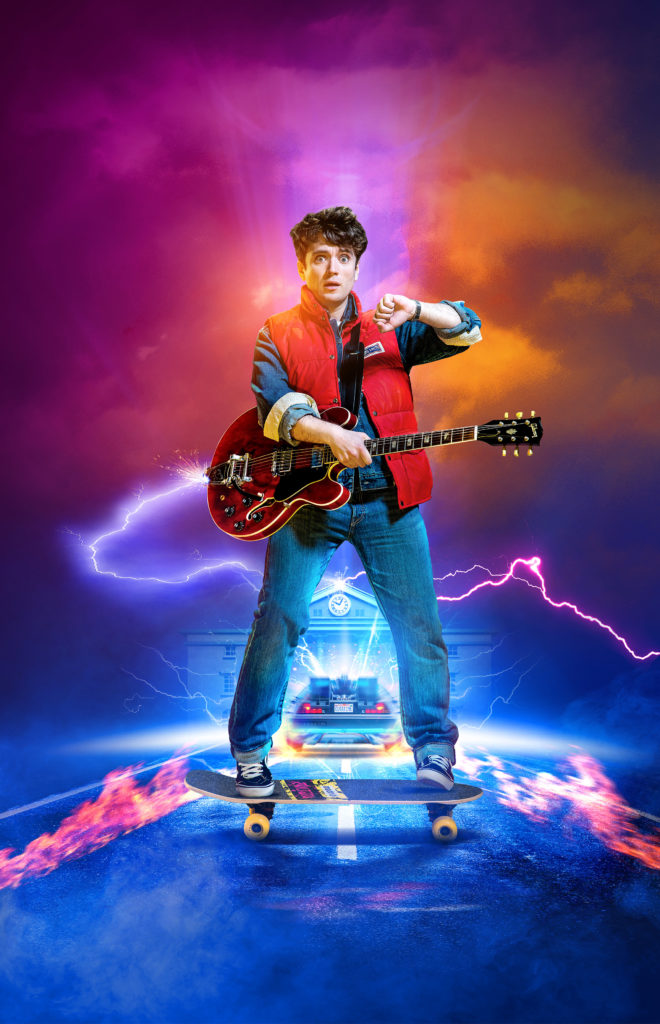 The chart-topping hits The Power of Love and Johnny B. Goode will also be in the musical too!
On May 22nd 2019 I had the honour of meeting the original writer of the 'Back to the Future' movies outside the iconic town hall in Manchester. A lovely gentleman who was extremely proud to be part of the 10th best sci-fi movie franchise of all time!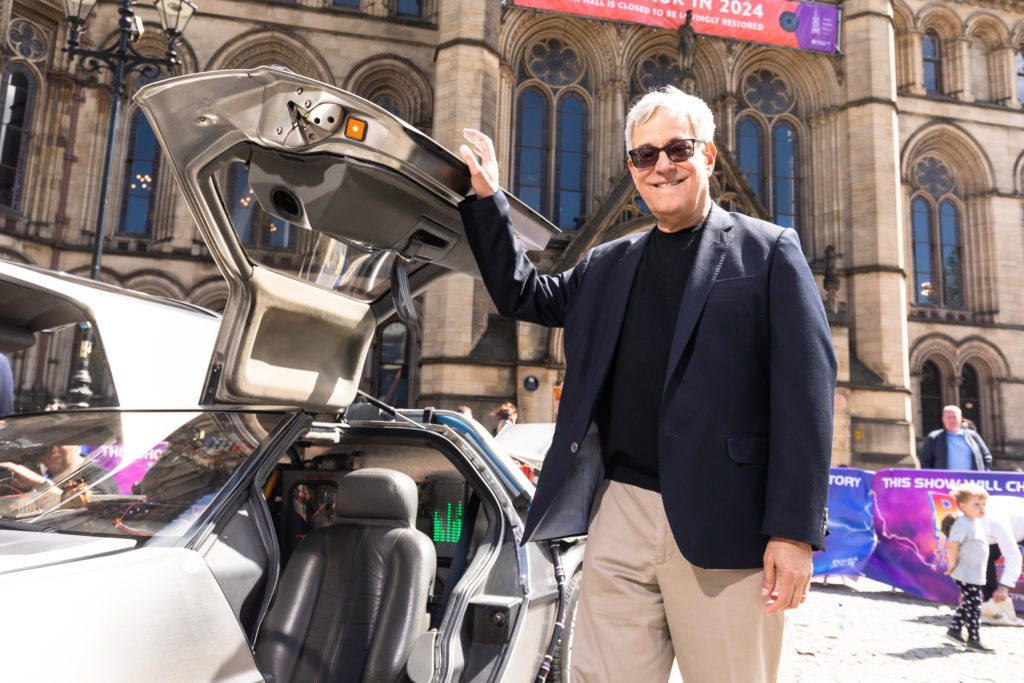 Believe me, this is a world premiere you can't afford to miss!
35 years on and Back to the Future returns! All eyes on Manchester!
This will sell out quickly!
Tickets prices start from £19.55 (Get it?)
Tickets: HERE
Twitter / Instagram : @BTTFmusical
LISTINGS INFORMATION
BACK TO THE FUTURE The Musical
20 February – 17 May 2020
Opera House Manchester
3 Quay Street
Manchester
M3 3HP
Box Office: 0844 871 3018
Performances:
20 Feb – 14 Mar: Mon – Sat 7.30pm, Sat matinee 2.30pm
17 Mar – 17 May: Tue – Sat 7.30pm, Wed, Sat & Sun matinees 2.30pm