As many of you know us we are a big Sting fans, the guy is a legend with a 40-year career of superhits behind him and one-third of the band member 'The Police' and as a solo artist. He has included elements of rock, jazz, reggae, classical, new-age and worldbeat in his music. As a solo musician and a member of the Police, he has received 17 Grammy Awards, including Song of the Year for "Every Breath You Take", three Brit Awards, including Best British Male in 1994 and Outstanding Contribution in 2002, a Golden Globe, an Emmy and four nominations for the Academy Award for Best Original Song.
For me, this guy has definitely earnt his place in the rock n roll hall of fame and has brought the world some life changing music.
Shaggy ( Shaggy, who took his stage name from the character Shaggy, from the TV show Scooby-Doo)I remember his music back in the early 90's when me and my friend used to sing his chart-topping hits like 'wasn't me' a Jamaican singer, actor and DJ and churned out some big hits himself and for me has given a new favour to Reggae and fused it with pop to market to the masses. Whatever we think he has made some good hits in the last 20 years.
When I hear Sting and Shaggy had teamed up to start a UK tour I must admit a bit sceptical about it. Why wouldn't they do well together they have 60 years of experience!
Listening to their music together I must it really works Shaggy's Jamaican influence and cool vibes and Stings soft voice. For me a different kind of sound together but a really uplifting fun element to their music.
Now following the GRAMMY's, where Sting & Shaggy were awarded Best Reggae Album for their collaborative UK Top Ten hit record 44/876, the pair have announced their return to the UK with The 44/876 Tour.
Now a bit more about the tour.
2018 saw Sting & Shaggy bring The 44/876 Tour to North America, South America and Eastern Europe. Hailed "one of the most anticipated concerts of the year" and "a reggae rock dance party that never lets up," the show sees the pair collaborating on each other's most celebrated hits such as "Every Breath You Take," "Englishman In New York," "Message In A Bottle," "It Wasn't Me," "Mr. Boombastic" and "Angel", as well as new hits from 44/876, which has just been awarded the 2019 GRAMMY for Best Reggae Album.
In Spring of 2018, Sting & Shaggy made UK headlines with a memorable performance of 'Don't Make Me Wait' at Queen Elizabeth's 92nd birthday celebration at the Royal Albert Hall. The track also featured on their collaborative Top Ten album release, dubbed "fantastically catchy" with "songs strong enough to fit anywhere into Sting's impressive canon" in The Telegraph's four-star review, and "a fine bromance" by The Guardian. The pair also performed the track live on BBC's The One Show, and in the latest series of Mrs. Browns Boys.
2018 also saw the release of "Skank Up (Oh Lawd)", a further collaboration from Sting & Shaggy that featured dancehall music sensation Ding Dong. The pair's latest music video, "Gotta Get Back My Baby" is available to watch here. 2019 will also soon see the release of the pair's next single, 'Just One Lifetime'.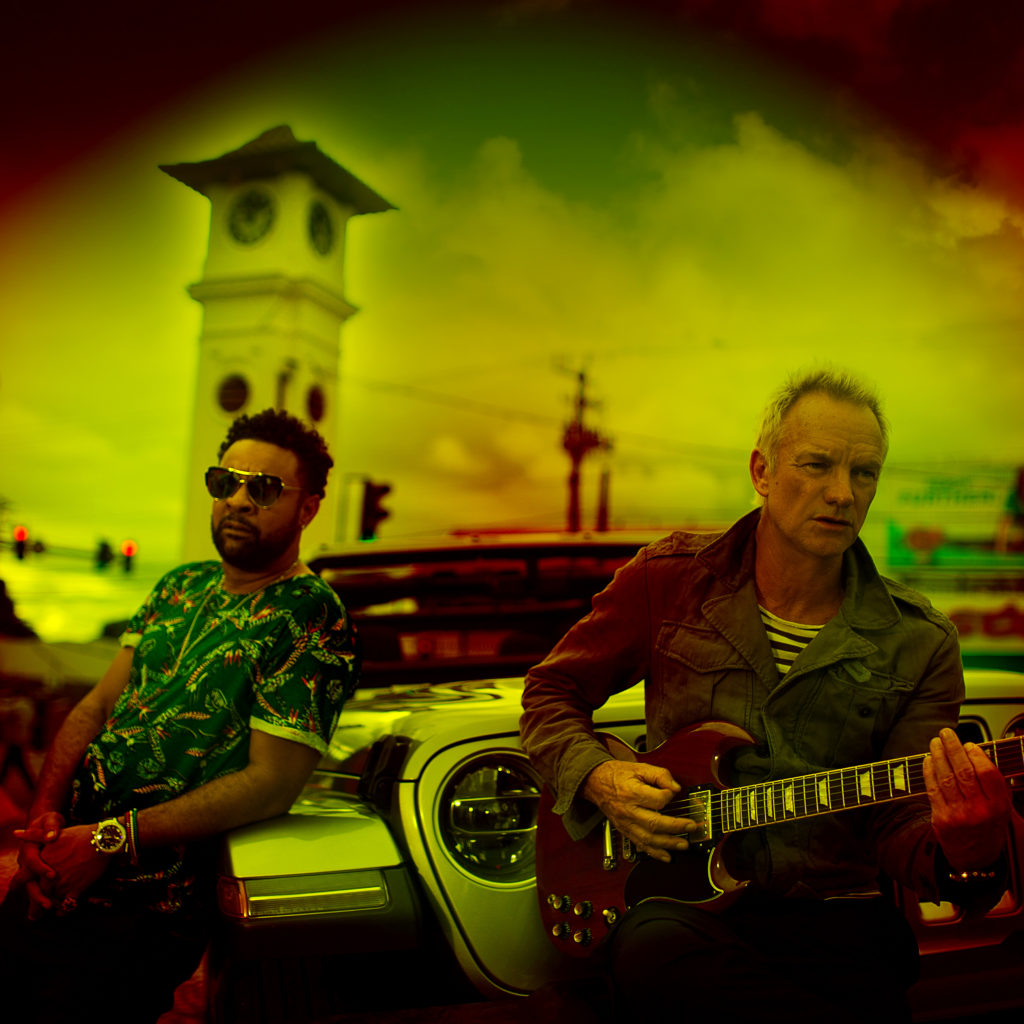 Credit: Chuff Media
Sting and Shaggy will be joined on The 44/876 Tour by Sting's longtime collaborators Dominic Miller (guitar), Josh Freese (drums) and Rufus Miller (guitar), as well as Shaggy's band members Melissa Musique (backing vocals), Gene Noble (backing vocals) and Kevon Webster (keyboards).
We are excited about the new UK tour 44/876.
Get your tickets: here