About six months ago we attended a press preview for Sting's new musical 'The Last Ship' at Victoria Warehouse in Trafford. The morning was an introduction to the musical and the people behind the production. Sting explained that the musical would be about the people where he grew up with and where he came from the Northeast of England, Newcastle in a little town of Wallsend in North Tyneside. He said at the press preview 'When I left Newcastle, I didn't really want anything to do with where I came from" He said "As I grew older I felt that I owed the people of Newcastle because without them and the inspiration for my music I wouldn't be where I am today. This is my way of giving back"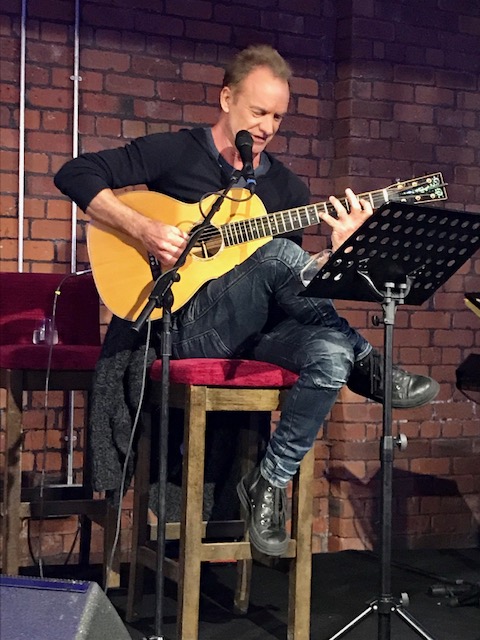 Sting playing his songs from his new musical: The Last Ship
Set in the early 1980's the musical tells of a group of unemployed shipbuilders who take over a closed factory to build one final ship and stars actors Joe McGann, Penelope Woodman, and Richard Fleeshman, from Coronation Street. A story of life, love and heartbreak.
The first scene opens to the yard workers singing and dancing as they work in the shipyard. The show slowly integrates into the audience and rather than have a dramatic opening; slowly waking the audience to sweet Irish music and workers and their wives dancing near the yard.
The story focuses on the return of local boy Gideon Fletcher played by Richard Fleeshman, who comes home after years at sea to find his town in turmoil with the pending shipyard closure, and that the girl he left behind isn't particularly thrilled to see him. But while the central romantic arc has considerable chemistry and charm helped by Frances McNamee's gutsy performance as the abandoned Meg. It's the musicals' treatment of wider issues that give it such power.
Highlights for me included Jackie White played by Joe McGann (See below) who played a passionate, working-class foreman who stood up for the worker's rights. Who's marriage to Peggy White played by Penelope Woodman is that of solidarity, their love and care for each other is infectious. At times quite emotional especially the scene just before the second half in the church. Together with the very simple yet effective projections onto the stage by 59 Productions.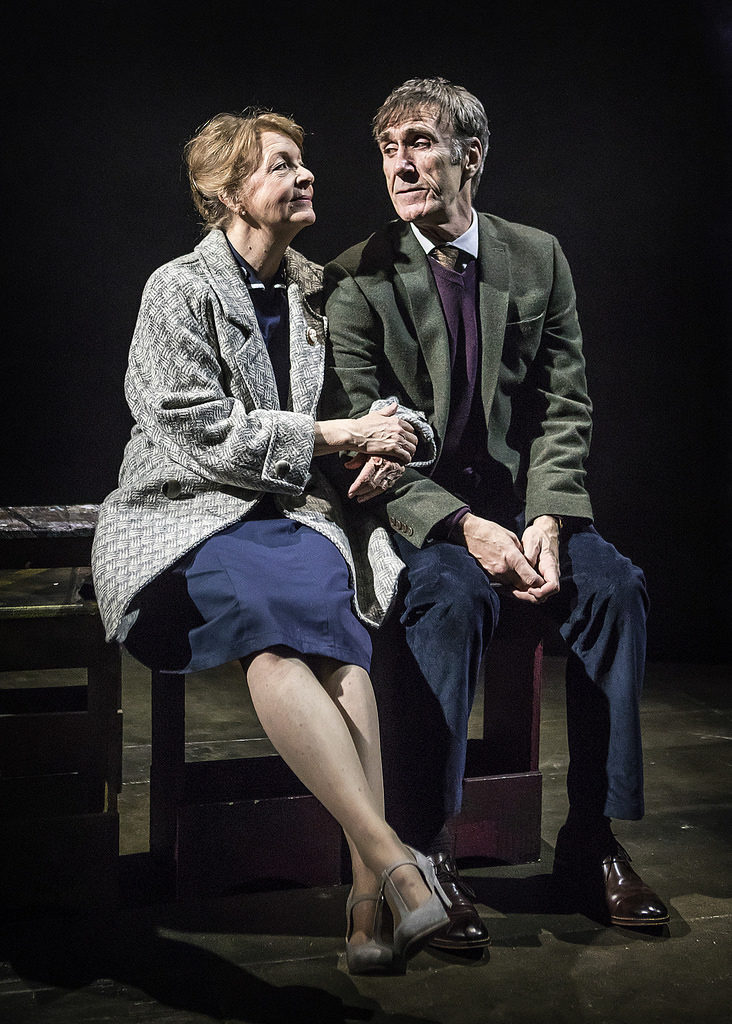 Credit: Pamela Raith
Other highlights for me were Davey Harrison played by Kevin Wathern played a very believable drunken and bitter shipyard worker. His character seems to have a large sense of negativity and really brought home how difficult it must have been; when the local government decided to close the shipyard and for the workers and unions that's all they really had.
A big highlight for me was Richard Fleeshman's voice at times reminded me of a young Sting in his day. Softly spoken, which was beautifully matched by Meg Dawson played by Frances McNamee. Their duets together were beautiful and you really did believe that the characters were in love. Adding to this the young Meg played by Parisa Shahmir, a very confident young actress who knew how to hold an audience. Watch out for this young lady she is going to be a big star! She is also starring in the new 'Mamma Mia 2: Here we go again' movie which opens in the UK on 20 July 2018.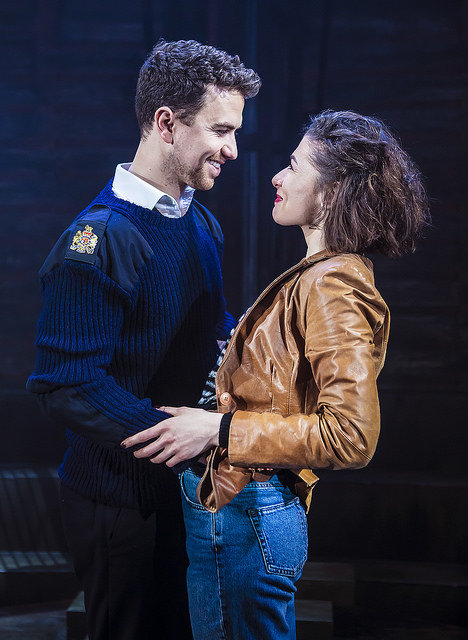 Credit: Pamela Raith
All in all, a well thought out production with stunning effects from Oliver nominated 69 Productions. Together with a talented and believable cast. Matched with Sting's foot stooping and cleaver tracks inspired from his album 'The Soul's Cages'. The whole production was poignant and powerful. With messages like 'You are what you stand for' and 'You can make a difference' especially when Parisa Shahmir's speech at the end about saving our NHS and political standing. Really drove home an important message for the audience to think about on their way home. Cleverly written and directed by Lorne Campbell and the story inspired by real-life events of Jimmy Cloughley, Linda Hamill and Thomas Brotherston who staged a real strike in the shipyard at the Upper Clyde Shipbuilders (UCS) in 1971.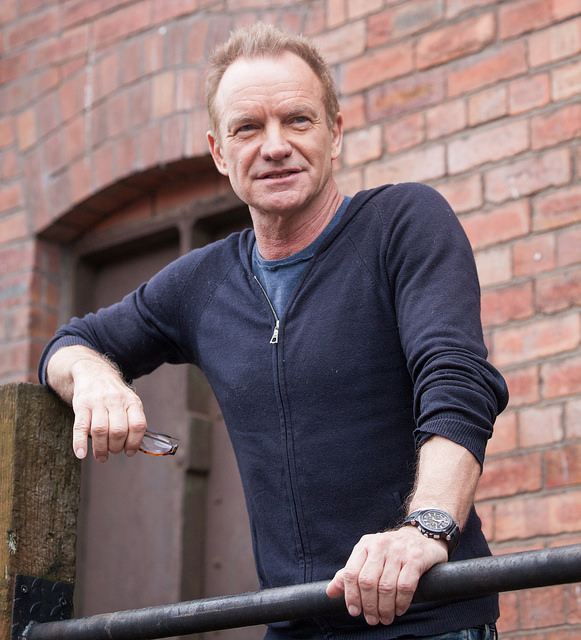 Credit: Nathan Cox
Powerful and poignant, well written directed and inspired by real events. Together with Sting's music makes a heart-pounding and powerful story. Worth the money!
It's on till Saturday 7th July 2018 at the Lowry Theatre in Salford Quays, go & book!
Tickets: here