Fashion, fun, flair and frolics! I have been going to the Clothes Show since I was 16 years old. I am 34 now & each time I go its a new experience for me.
This year wasn't disappointing. The fashion show itself confidently hosted by reality star 'Jamie Lang' did a pretty good job. They gave away a tablet by the sponsors Alcatel to one of the girls in the audience and got her on stage escorted by one of the topless models (lucky girl)
Jamie introduces the show and the music begins….
The show was split into different brands, in some parts live singers and musicians on stage. Here is a video of a beautiful piece, gorgeous underwear and very well choreographed piece and of course stunning models.
Makes you question your why you ever need to eat chocolate again! Then reality sets in ha ha.
One of my favourite themes from the show was the 'I love 80's'. 80's clothes, music and dance. With an array of wonderful colours and live saxophone player. See photo below.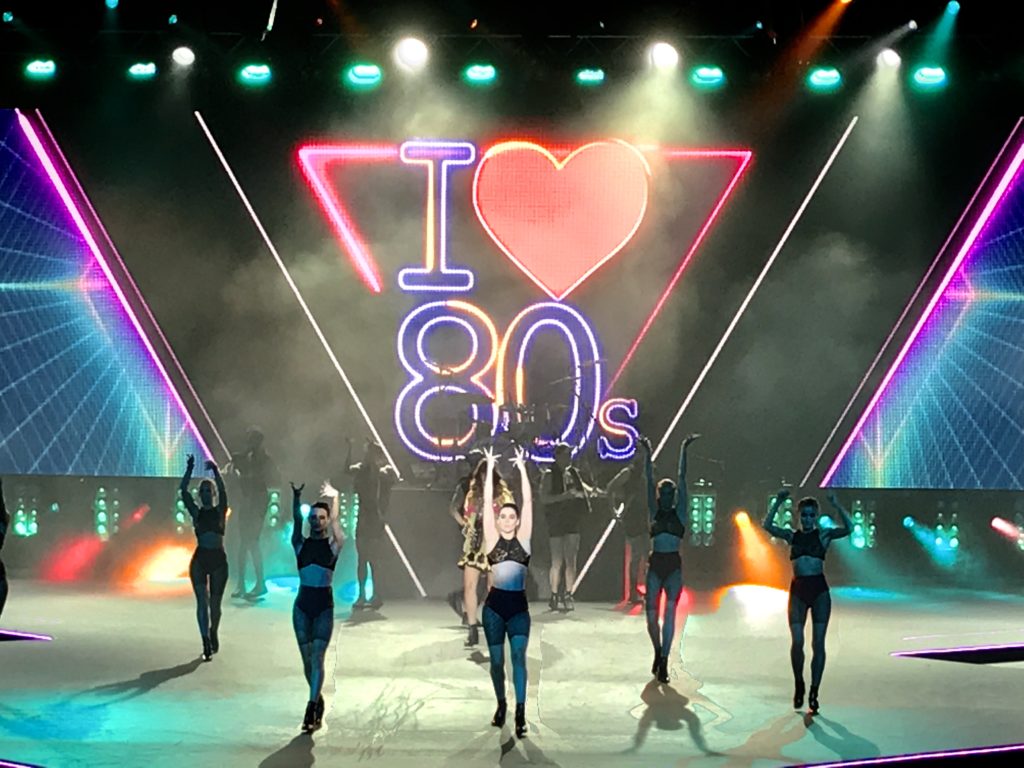 I loved the show! My only thing which would have made the show perfect is, they usually have the catwalk into the audience and the audience seat either side. I prefer this stage set up as I believe the viewer sees the models from a closer perspective. More engaging, they usually have the stage set like this every other year I have been.
After the show we headed to the stalls. Two large rooms filed with treats! Clothes stalls, shoes, bags, hair & nails truly a treat to be had by all. One of my favourite things about the clothes show is it is a chance for the smaller retailers to share their new products and ideas directly to the customer. Lots of new online makeup businesses, make up studios and a met a young girl who had who own glitter company. Starting out in an already saturated market is difficult, shows like this can give new businesses a chance and get their name out there.
This year my mum really got into to the spirit of the glitter, here she is after being 'made up' by one of the glitter experts. I love how she gets into party mode!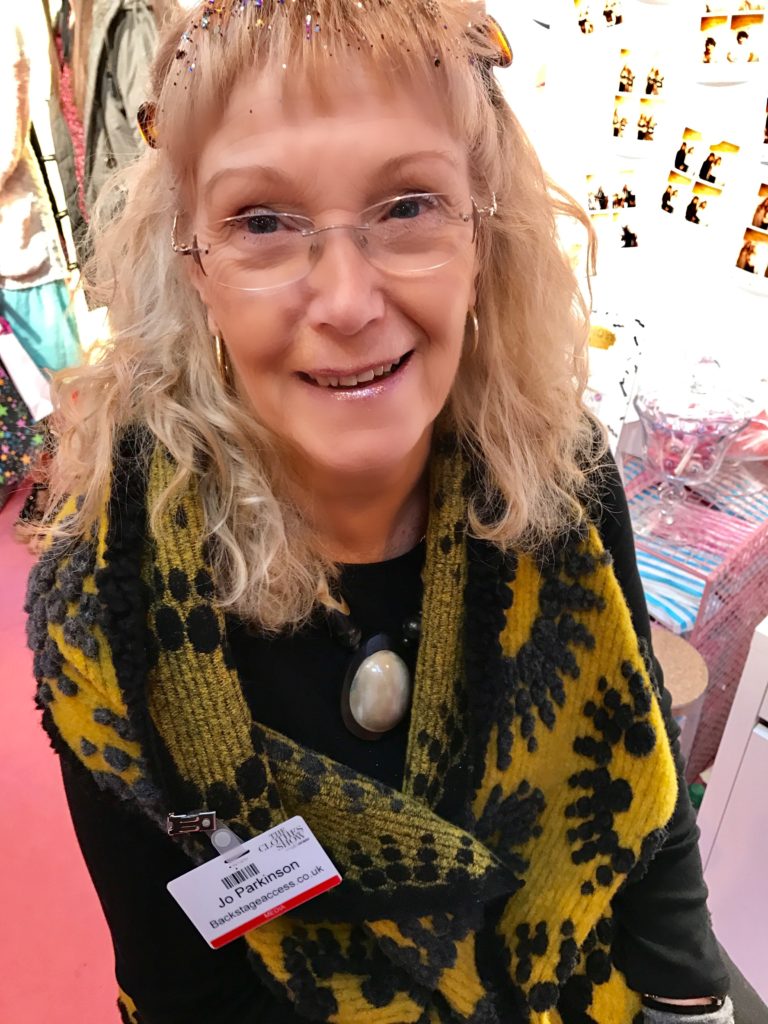 After 27 years the Clothes Show is on the move! Next year it moves to Liverpool the 2008 city capital of culture. To the new month of July too, I am looking forward to the change and think Liverpool is the perfect thriving city to host it.
Tickets will be available next year for the show from 5-7 July 2017 at 5 different venues (Fashion theatre – Eco Arena, The shopping mall acc Liverpool, Candlelit couture catwalk one night at The Anglican Cathedral, Creative hub at Camp & Furnace Baltic Triangle at St Georges Hall ) Tickets start at £29-£90 with three options available ; standard, platinum and diamond.
I will update the site when they are released. Definitely worth a visit and plenty if fashion bargain to be had.
TIP: last day they half the prices too.