My childhood dream has become a reality !!! Woo!
No Nick from the Backstreet Boys has not  proposed to me the other one ha ha!
Yes the favourite TV game show is now live & I get to play it for real.
Jenna & I headed to the press day for the Crystal Maze at Old Granada Studios just off Quay Street in Manchester. To say we were excited doesn't even cover it.
The entrance itself is just next to the Science & Industry Museum & you walk down a long driveway just behind the old Coronation Street set.
A lady greeted us called Lauren & introduced us to our other team members Sabina & Laura. We were waiting for another 4 people pity they didn't show ? there is usually 8 people to a team. You don't have to have 8 if just two people book then you will be added to a team.
Upon entering they took us to a room & gave us a Crystal Maze bomber jacket.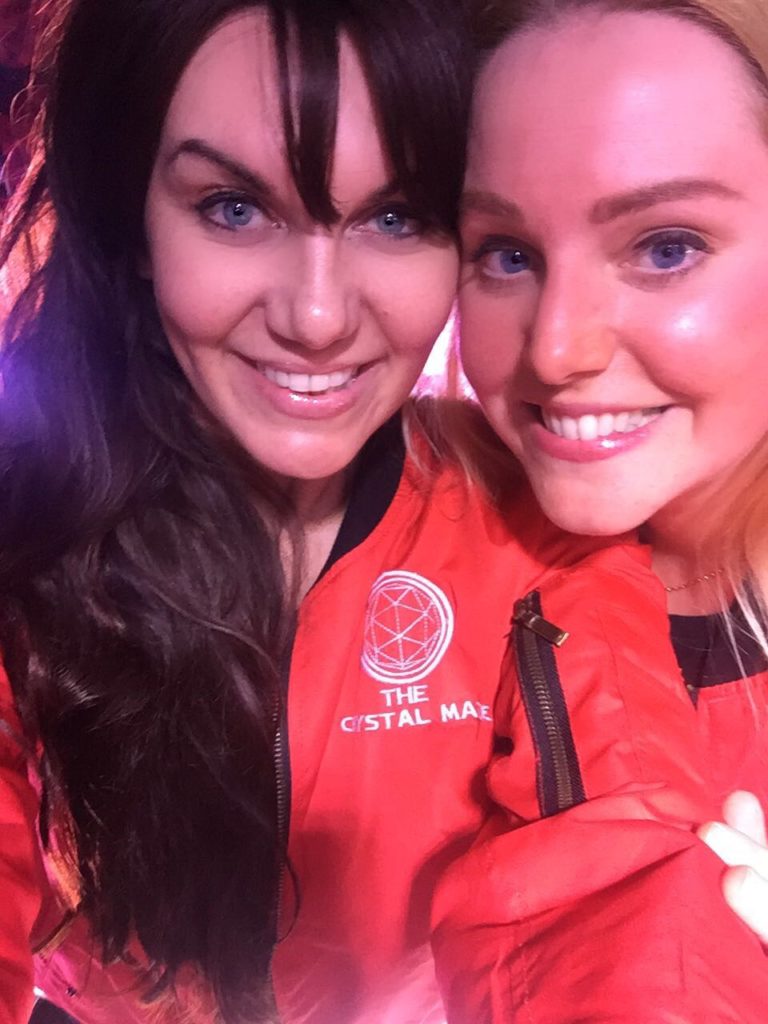 I felt part of it now, I had the Crystal Maze jacket on and I am going to smash these tasks and get us loads of time in the dome. On television they look easy I cant wait to get in. At least that's what I thought….
Our team of four walked in for our brief, they told us about the 4 zones:-
Aztec Zone
Industrial Zone
Medieval Zone
Future Zone
We needed to pick a captain and vice captain. I was Vice Captain yeah….. In the teams you would usually have eight team members, we only had four. Its ok it means we can play more games each now.
We entered a room with a screen and seating and up pops Richard O'Brien from the original TV show to greet us. Not seen his lovely face for a while. The film finished and an northern Irish dancer called Fu jumped out and scared us all from behind the screen with a silver glitter jacket on and lots if energy. He welcomed us to the Crystal Maze introduced himself and spoke to us about the different games and which ones would we be good at.
These were the options:-
Skill
Physical
Mental (Maths)
Mystery
I wanted to do skill because I play netball and I can do target games. None of us could the Maths side. Try and take someone who is good at maths and algebra.
Next we entered the Aztec Zone, sand in my shoes in the middle of Manchester ha ha! We entered the room coming down a GIANT slide…..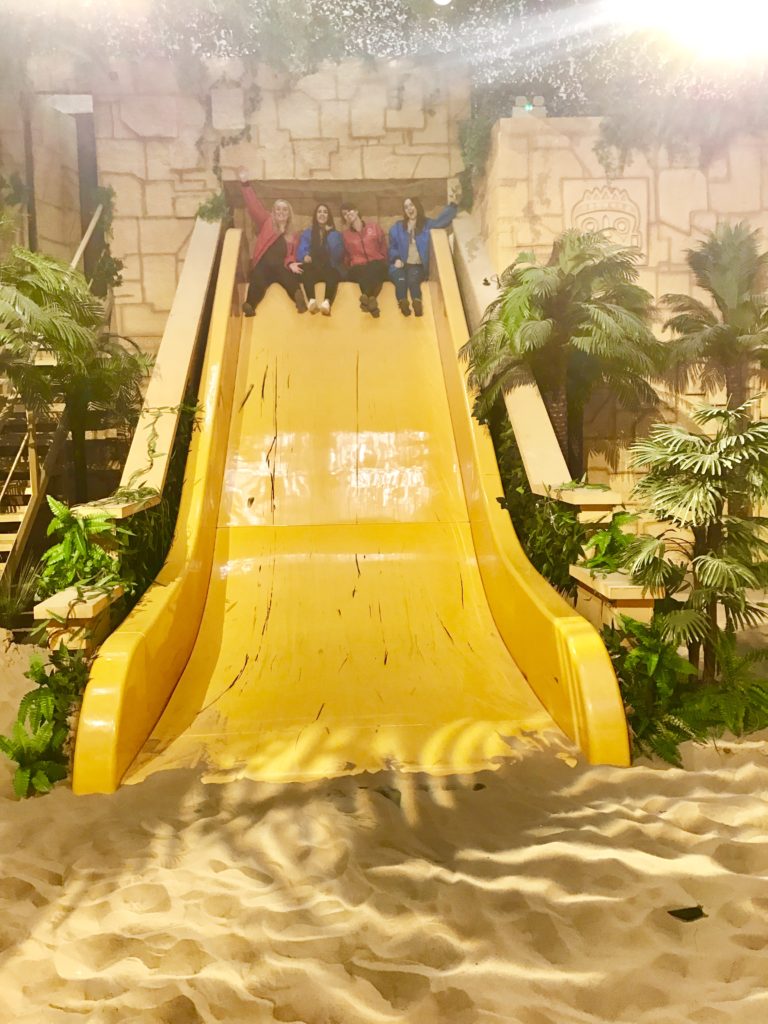 We then began playing the different games and running to the next game for the next girl to do it. Some of the games are very demanding and as for it looking easy on TV nope! That's not the case in real life. All four zones are completely different, as for tips give your team mates plenty of encouragement through. Running through the different zones we exactly like the TV show climbing, running through tunnels, jumping over lakes on lily pads. The game is fantastic.
Each game has a time limit depending on the game and the goal is to win the game and get the crystal before the time ends or you will get locked in. Ekk.. Thats didn's happen to us, we were 2 seconds off on one of the games though.
After you have completed the games you head the dome! For me the most exciting part.
Each Crystal is counted and is worth 5 seconds in the dome. We won 11 crystals out of 19 games = 55 seconds in the dome. Woop! Before we entered the Crystal Maze we saw a leader board in reception showing other teams and their scores. Me being very competitive knew we needed more than 370 tickets to beat the top teams.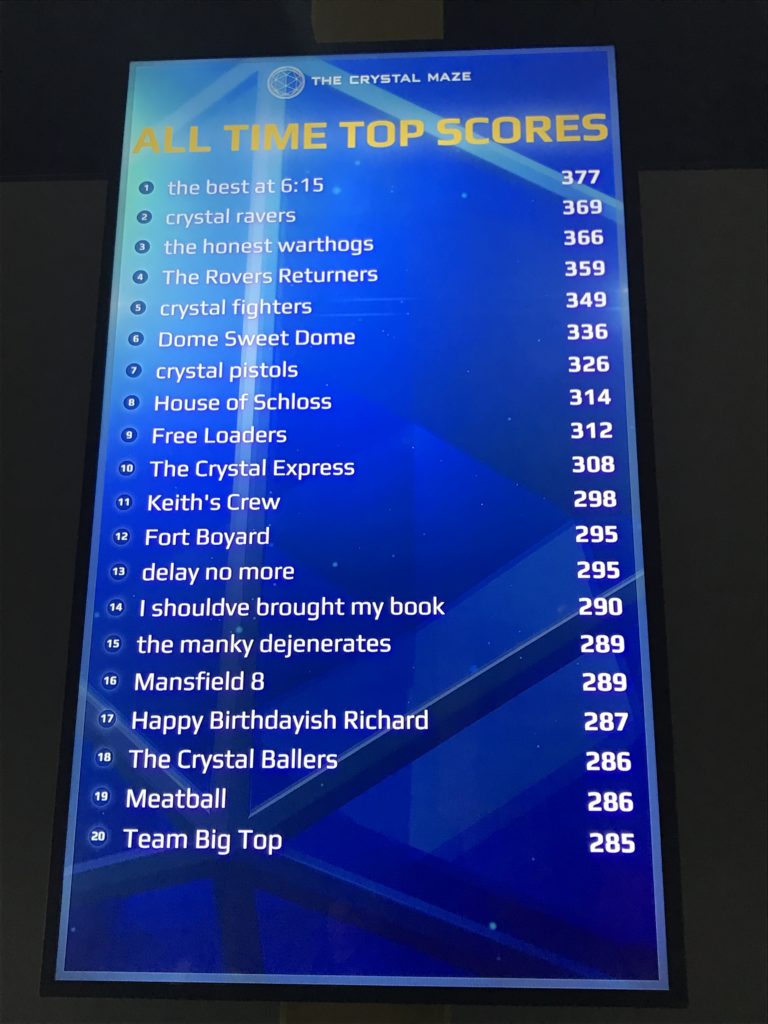 The 'Rover Returners' were Coronation Street. We were called 'Crystal Bloggers'.
The music started we entered the dome and they counted down! 55 seconds didn't seem along time when you are in there. We had to catch the tickets and post them through a letter box on the inside of the dome. I have made a video below so you can see the atmosphere very fun! In the end we got 201 tickets this was ok, but we only 4 team members in the dome which did put us at a disadvantage. Obviously if we had of had the normal eight we would of over 400 tickets ha ha !
After an hour and 45 mins we came out red and tired. The Crystal Maze is everything you expect and more. Fu our presenter was lovely, enthusiastic and acted like the original Richard Brian. Him also Irish man made it even more real.
Over all a fantastic experience and definitely worth the money! Thank you to Lauren and Tom who looked after us on the day.
Check out my video:-
Tickets range from £45-55 per person depending on which day you go. Tickets are for sale now at this link – http://thecrystalmazemanchester.seetickets.com/tour/the-crystal-maze-manchester/calendar/1  or by calling 0844 871 8805.
At the moment tickets are only available to the end of June 2017, however future dates are expected to be announced soon.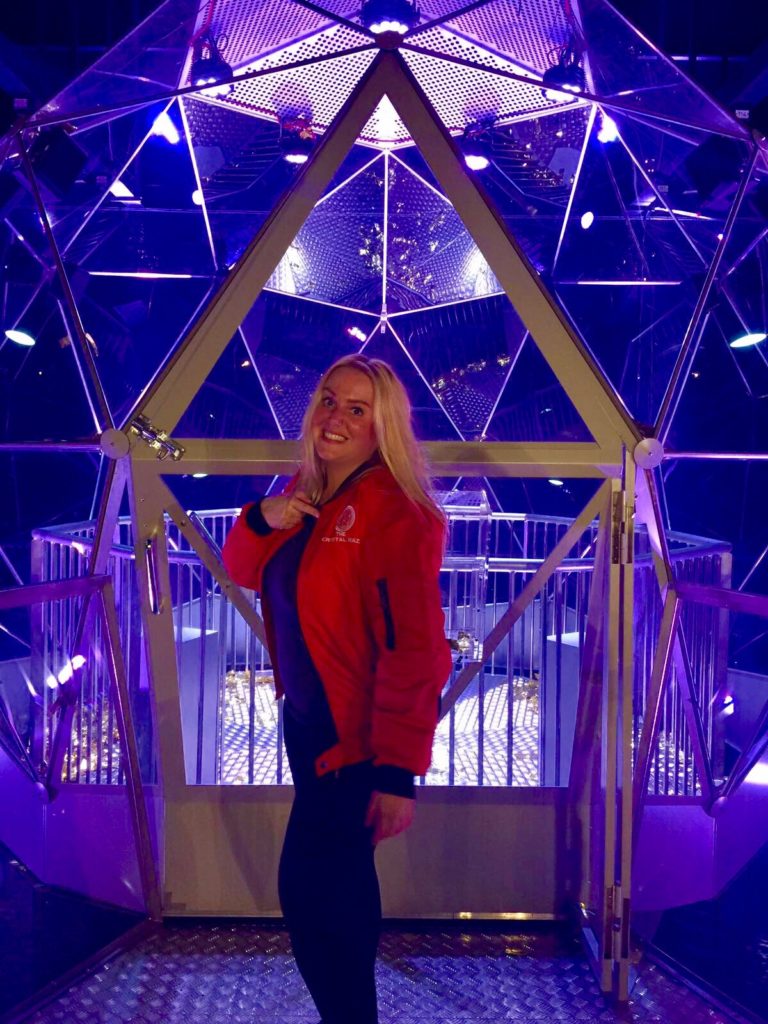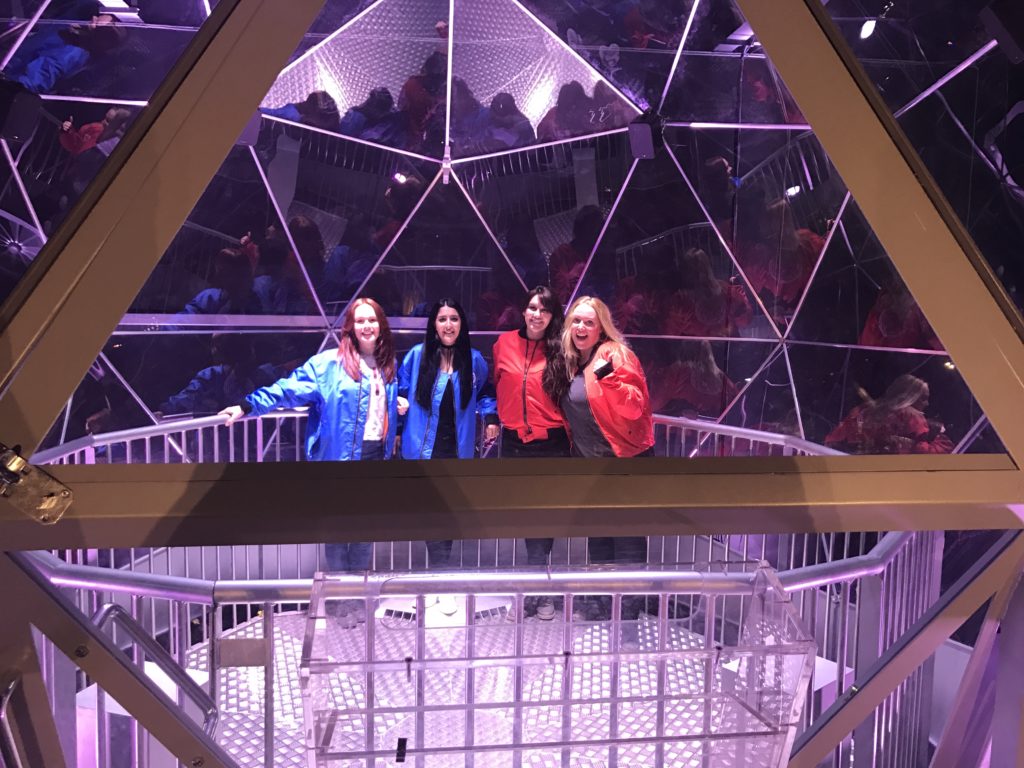 I would recommend this game for a work team, group of friends or a family. If there isn't eight of you don't worry they will pair you up with another team.
Transport
No parking there unfortunately either park at Spinningfields NCP or get the bus in to town. Free bus from Piccadilly station.
If you really do want to drive you can park for free in Castlefield which isn't far away. Have a quick drink in Albert's Shed and you will be ok. Have fun!  🙂