Its 15 years since The Rolling Stones performed in Manchester. Tuesday night they played one of the most iconic gigs I have ever had the pleasure of witnessing. Mum and I made our way to Old Trafford Football ground to share an unforgettable experience with 50,000 other people.
To warm us up Richard Ashcroft former front-runner to the 90's band the Verve playing their biggest hits including Bitter Sweet Symphony which was lovely to hear. Many of the fans question why Manchester born Liam Gallagher wasn't supporting the Stones. Who he says is "the best rock and roll band of all time". Surely this would make the perfect match for the Stones. However, Liam is a massive City Fan and said: "I would never step foot in Manchester United's Ground". Oh ok, then Liam.
The Rolling Stones rocked on stage with a grand entrance of thrashing guitars to the sound of 'Jumpin' Jack Flash' mum and I were queuing up to get a drink and as soon as we heard the thunder of the grand guitars we legged it up the stairs and back to our seats.
The music and acoustics in the stadium were amazing the loudest I have ever heard. Even though we were quite far away from the stage (west stand) honestly it didn't matter. It felt like you were a couple of rows from the front. The set design awesome too, with massive told screens and each band member was on one of them.
What amazed me the most was Mick Jaggers energy he was running up and down the stage like he was a young spring chicken! At 74 years old I don't know anyone with that much spirit and energy. He even threw off his jacket to his screaming fans.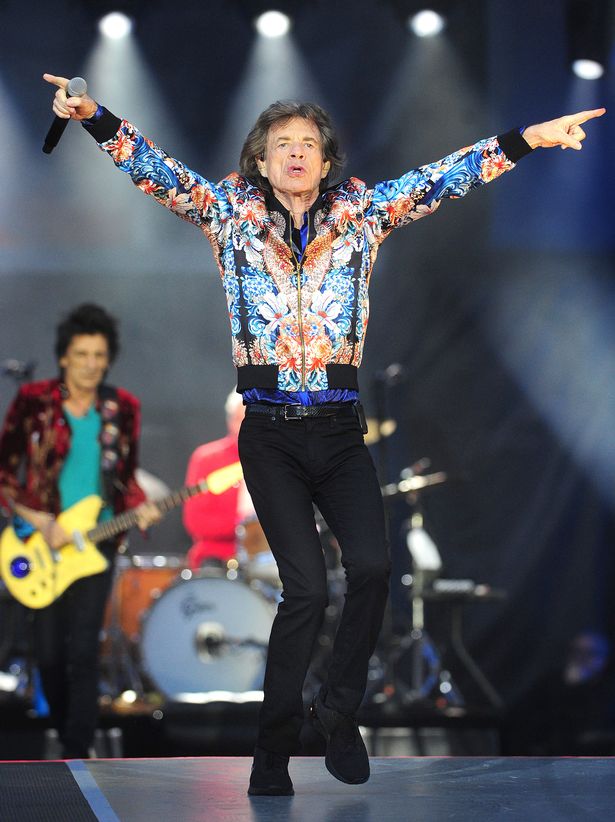 Credit: Sean Hansford
It was also fantastic to see the legendary Keith Richards rock out with his cool headband, leather jack and tight jeans. Together with fellow band member Ronnie Wood who also a had cool style and some awesome glittery converse shoes on. At 71 Ronnie, you can definitely pull them off! (Googling Glittery converse shoes, frantically)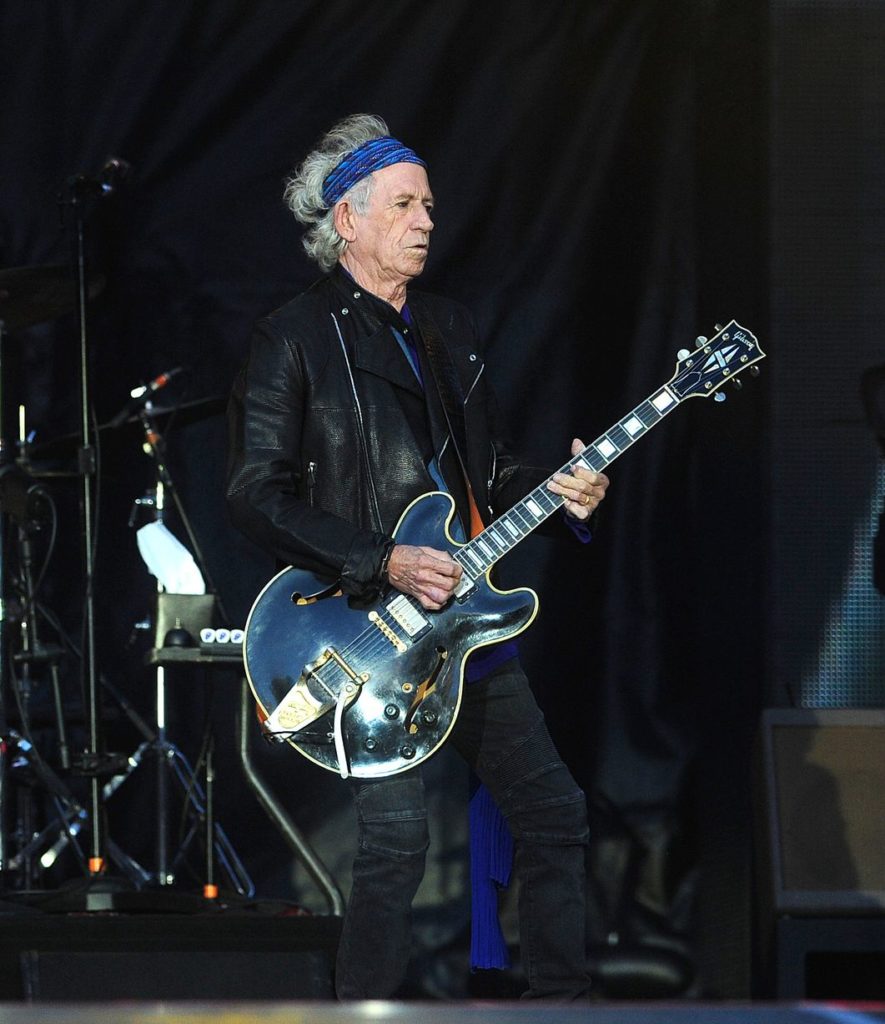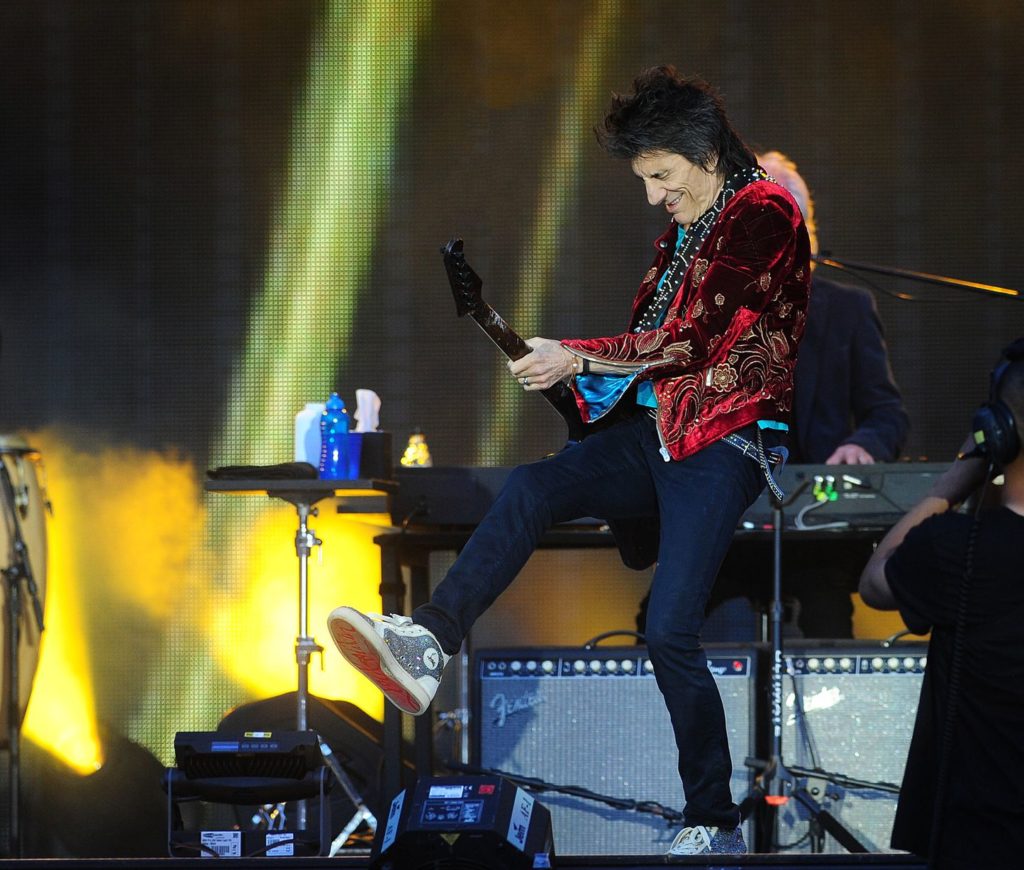 Credit: Sean Hansford
Setlist
Jumpin' Jack Flash
It's Only Rock 'n Roll (But I Like It)
Tumbling Dice
Shattered
Just Your Fool
Let's Spend the Night Together
Like a Rolling Stone
You Can't Always Get What You Want
Paint it Black
Honky Tonk Women
You Got the Silver
Before they Make me Run
Sympathy for the Devil
Miss You
Midnight Rambler
Start Me Up
Brown Sugar
Encore
Gimme Shelter
(I Can't Get No) Satisfaction
Highlights for me included 'Let's spend the night together, Stand me up and I can't get no Satisfaction' The first few cords of that song make the hairs on the back of neck stand up. Together with Mick's rock voice, bouncing and running around the stage. Keith Richards and Ronnies Wood's solos on guitar and Charlie Watts the awesome drummer who is an incredible 77 years old! This band are unstoppable!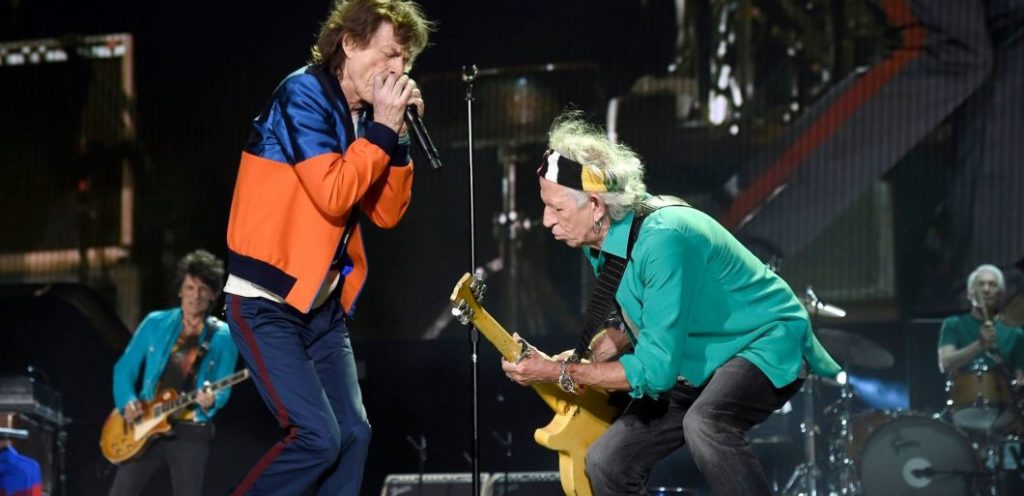 Mick Jagger and Keith Richards – Credit – Rolling Stones Magazine
Mick also joked about Manchester saying '"It's great to be back in Manchester. We used to come here in the early 60s and we played the Odeon over and over but I don't think it's there anymore, I think it's now a parking lot. We also played in the Free Trade Hall which happens to be where the band are all staying now. But we won't be playing there anymore because it's all hotel rooms"!
He also made a shout out to the towns in Greater Manchester and Northwest and then saying "oh yeah I think I forgot Bolton" Mick clearly a funny person made the gig personal to a northern audience. He also then joked about Pat Phelan (Corrie) and then talking about the Curry Mile.
The last song of the night 'I can't get no Satisfaction' ended with a dramatic ending, fireworks behind the stage on a clear beautiful night. Audience singing along and rocking out with the band. For a band that has lasted the test of time over six decades, they clearly know how to entertain a crowd and make each person feel special. These guys don't have the mentality of normal 70-year-old's just legendary rock gods with the stamina of Usain Bolt!
Mum and I had a remarkable night and a night never to be forgotten in the perfect venue named the 'Theatre of Dreams' at Old Trafford.
One of the best nights of my life, mum told me she saw them 40 years ago in Chester and told me there abilities and energy hasn't changed a bit!
They are currently on a UK, Ireland and EU tour. Go and book this now to see these amazing ROCK GODS in action!
Tickets: here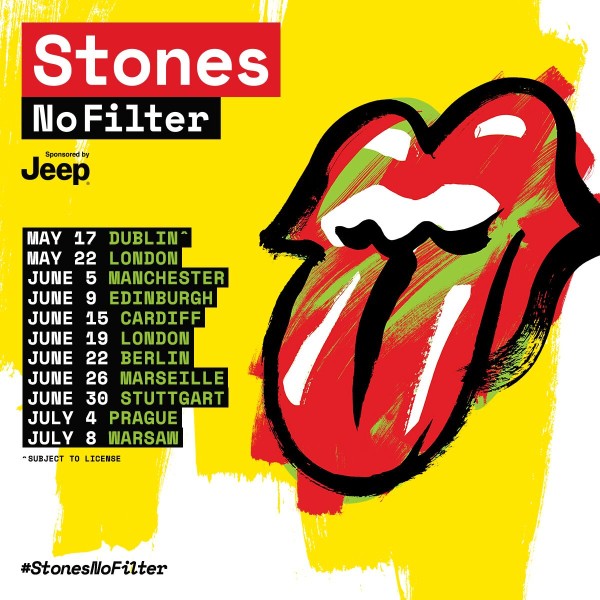 Mum and I at the Manchester Gig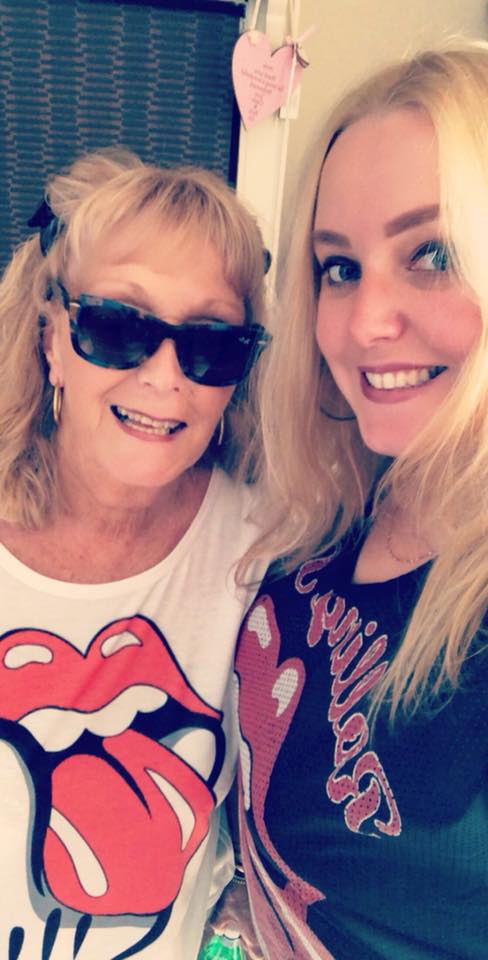 Review by Amy Parkinson